Our Story
The Pure Gold Are You!
Sestra Jewels captures the essence of timeless elegance in fine jewelry. Our collection ranges from customized pieces that commemorate life's most precious moments to signature classics designed to be cherished for decades. By eliminating the middleman, we have chosen to forge a direct connection with our customers, offering a seamless shopping experience and ensuring the highest quality craftsmanship reaches your hands.
We were born with the everyday woman and her close-knit community in mind. Our mission is to provide 14K gold jewelry adorned with exquisite diamonds, accompanied by personalized service and uncompromising quality, all at fair prices without the customary 10x markups. Each piece is delivered to your doorstep with complimentary shipping and is backed by a lifetime guarantee, ensuring that wearing your beloved jewelry on a daily basis is always worry-free.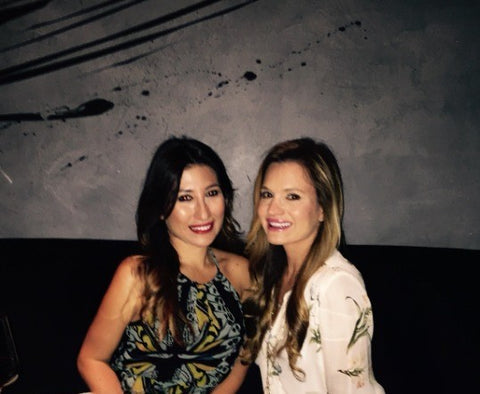 Meet the Founders
SESTRA is an American fine jewelry company founded in 2017 by two best friends Ozzie and Rhianna. We met in Tampa, Florida over twenty years ago and immediately bonded over a shared love of travel, fashion, beauty and sisterhood. We have zigzagged across the world, living in different countries than each other for most of our friendship but our sisterhood stays strong due to our common passion for exploration and discovery. We have discovered foreign lands together, immersed ourselves in other cultures to explore different values, ideologies, and philosophies that make up the beautiful tapestry of humanity. We are nomadic souls at heart and the colors of the world are our driving inspiration behind the Sestra designs.
Together, we have a beautiful mix of heritage- Greek, Turkish and American between the two of us and this has inspired our jewelry line. With one foot in one place, and the other dancing around the globe, Sestra strives to bring the world to your hands.
Our pieces celebrate the uniqueness of our lives, with strong roots in family, protection, love, luck and good fortune and we want to bring this to you, our fellow sisters around the world!